Lloyd's Pharmacy Compounding List
The following includes some of our more commonly compounded medications. Many other are available.
Dosage Forms
Sublingual Drops
Suppositories
Suspensions
Troches / Lozenges
Bio-identical Hormone Replacement Therapy
Testosterone
Thyroid Porcine
Pain Cream / Gels
Cyclobenzaprine
Gabapentin
Others
Acne Cream
Acyclovir
Anti-wrinkle cream
Betahistine (antivertigo / Meniere's disease)
Betamethasone
Beta-tar-sal solution
Clonidine
Cold Sore cream
Congers ointment
Deoxy-D-Glucose
Diltiazem
Eczema cream
Fluconazole
Levothyroxine
Liothyronine
Metronidazole
Miconazole
Naltrexone
Nifedipine
Nitroglycerin
Nystatin
Triamcinolone
Of the many dosage forms available, creams are a particularly effective method to administer medications. This route bypasses the liver, allowing for a lower dose to be used. They are also the most cost-effective.
Please note, some dosage forms may not be available for certain drugs.
At this time, we are unable to compound anything required to be sterile (injections or ophthalmics).
Please contact us if you have any questions or special requests.
Compounding with Lloyd's Pharmacy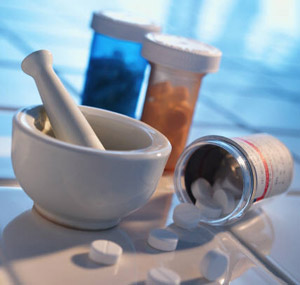 Compounding involves the pharmacist making a product with a prescribed amount of active ingredient(s) in a form that is best suited for each patient. Many drugs are only available as tablets and patients with difficulty swallowing may prefer liquid form. The physician may also prescribe a strength that is not commercially available.
We are able to make a variety of different medication delivery systems through compounding: capsules, troches, creams, ointments, suppositories, suspensions and solutions. We can customize dosage, even improve taste.
For topical creams we use our own cream bases that were developed by our pharmacists. They are hypoallergenic, well-tolerated and drive medications through the skin barrier very well.