Register
Register online with us
and authenticate your pharmacy refill account. register now »

Review
Review your existing prescriptions,
research drug information and see how long your prescriptions are valid.

Refill
Send in the request.
Save time and have your prescriptions ready when you arrive.
| | | |
| --- | --- | --- |
| | Your Health, Our Priority | |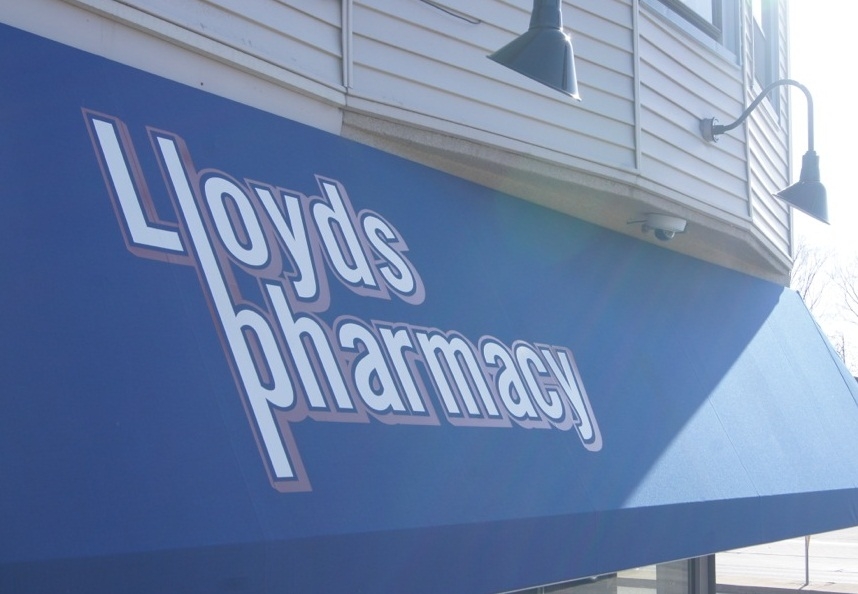 Your Friendly Neighborhood Pharmacy
Hours of Operation

Please come in and see us during the following hours:
Open Monday through Friday

8:30 a.m. - 7:00 p.m.
Saturday

8:30 a.m. - 6:00 p.m.
Sunday

9:00 a.m. - 1:00 p.m.
Get in touch!

We love to hear from you!
Address: 720 Snelling Avenue North
St. Paul, MN 55104
Telephone: (651) 645 - 8636
FAX: (651) 647 - 9730
E-mail: pharmacy@lloydsrx.com
Welcome to Lloyd's Pharmacy

We're glad your here! If you have any questions, please let us know!
Mission Statement
We will apply our experience, knowledge and skills to the best of our ability to ensure our customers get the best service possible.
We will strive to maintain the highest principles of moral, ethical and legal conduct.
We will make our customers' health our priority.
Blister Packs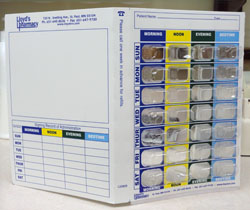 Are you having trouble remembering to take your medication? Perhaps an elderly relative needs help managing their prescriptions. Our blister packs might be the solution for you.
Using color and shape to distinguish one medication from another is a common practice used by many adults. This may work if a person only takes one or two pills each day but when taking multiple prescriptions at different times of the day, this can quickly become complicated, especially when the pills or prescription change.
We can package your medications into a convenient weekly blister pack that will help you take the right pill(s) at the right time. This is an inexpensive and dependable way to make sure you or your loved ones are staying compliant with their prescriptions.
Please call us if you are interested or have any questions. Our pharmacists would be happy to work with you.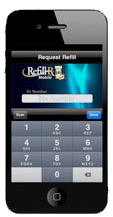 Refill your prescriptions on the go.
We also support RefillRx Mobile to provide you with a one tap solution for refilling your prescriptions. Simply scan the barcode on your bottle and watch as RefillRx Mobile sends your request to our pharmacy.
If a barcode is not available you can also simply enter the Rx number for your prescription and search for our pharmacy by entering (651)645-8636.